Sexe, satan, politic… A History of subliminal messages in medias
A subliminal message is a visual or sound stimulus conceived to be perceived by our subconscious. Subliminal techniques have often been used in advertising, musique and politic, as you will discover along this article. Their effectiveness brings however to debate.
On the menu:
1. The first subliminal message in History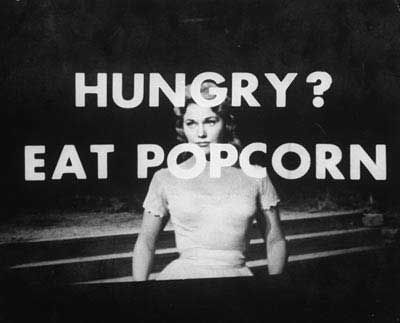 In 1957, James Vicary, Market Researcher, had the idea to conduct a subliminal experience by inserting in a movie 1/3000-second advertisements for Coca-Cola and popcorn where we could read "Drink Coca-Cola" or "Eat pop-corn". Vicary claimed that the subliminal images caused a 57.5% sales increase for popcorn and an 18.1% increase in Coca-Cola sales. Based on this claim, the CIA produced a report The operational potential of subliminal perception in 1958 that led to subliminal messages being banned in the USA. Neverless, Vicary confessed in 1962 having falsified the results of his experiment as the sales increase wasn't significant…
2. Sexual subliminal messages
Let's start with some advertising posters, where the sexual ambiguity is desired.
Gilbey's (1971)
This advertising was published on the back cover of the Time Magazine on 5 July 1971. Three vertical letters emerge in the ice cubes, reading the word "sex". Here is what Walter Weir said about this advertising in his book  How to create interest-evoking, sales-inducing, non-irritating advertising:
"The melting ice on the bottle cap could symbolize seminal fluid–the origin of all human life. The green color suggests peace and tranquility after tensions have been released. Therefore, the scene is likely after orgasm, not before. This interpretation is reinforced by the less than fully extended penis. The melting ice on the frosty bottle, of course, could also suggest seminal fluid. Who could ever have guessed Gilbey's had so much to offer these 24.2 million readers?"
Benson & Hedges (1976)
A case study for advertising subliminal messages! This commercial was published in April 1976 on the back cover of the Time Magazine (again!). We can see a young couple embracing. By judging on the clothes they are wearing, we can say that they are coming back from a date to have a last drink before taking action (for the first time?). Besides, 2 glasses of wine are on the table. The woman has thrown herself into his arms, waiting for a kiss. His attitude is however more ambiguous. The upper part of his face seems to say "look at the wonderful lady I'm holding thanks to Benson & Hedges!" whereas the lower part of his face leaves room for concern, highlighted by the sexualy ambiguous slogan "if you got crushed in the clinch with your soft pack, try our hard pack".
By looking closer to the left hand of the young man, it seems that the weird shape in the woman's back is an erect penis! The young man's mischievous look and the slogan finaly make sense : if this stressful situation makes you flabby, smoke Benson & Hedges and your package will go hard!
Laid by the best (80's?)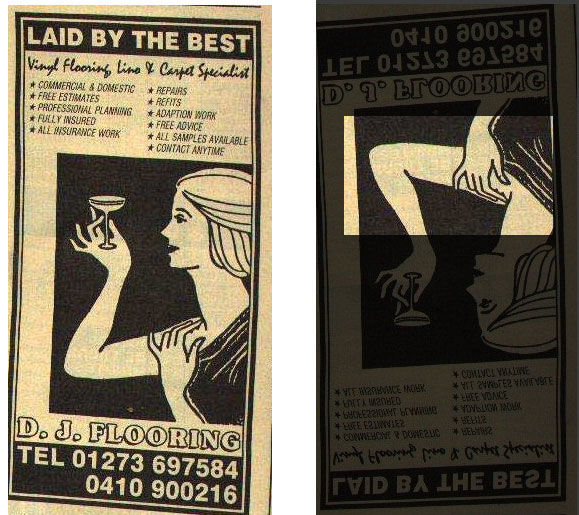 This announce for Roofer D.J. FLOORING was published in the English Yellow Pages. We can wonder why such a sophisticated lady holding a glass is illustrating an advertising for a roofer. Flip the image upside down and you will understand! Besides, the slogan is once again sexually ambiguous.
Kangol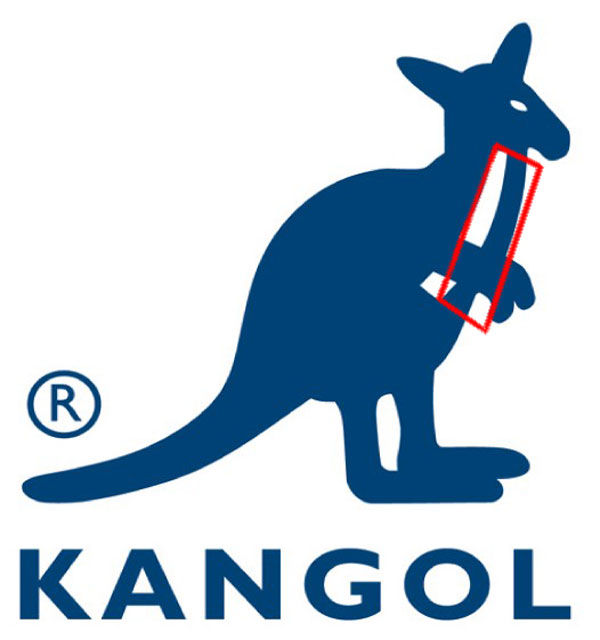 Is the famous Kangaroo having one hell of a solitary pleasure?
Maoam (2002)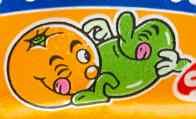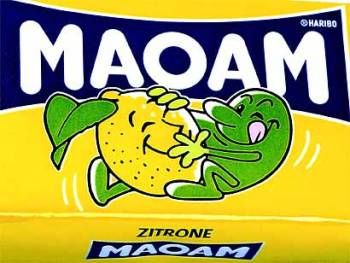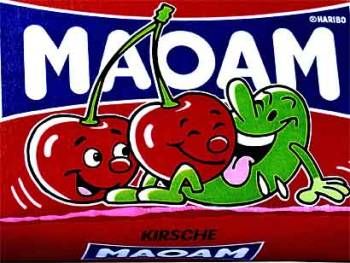 Maoam, german candy manufacturer, was aquired by Haribo un 1986. At this time, the packaging changed and fruits became humans. In 2002 were introduced these packaging that the german found sympathetic according to Haribo's spokesperson. It is only in 2009 that an English father spoke out against these sexplicit packagings.
Mustard (2002)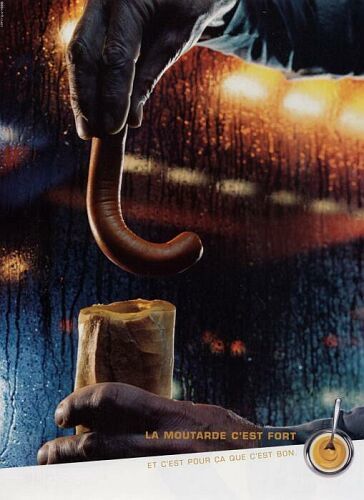 The slogan "Mustard is strong, that's why it's good" plays of course the dual meaning. The advertiser, Unilever, is in a monopoly situation in the French mustard market and therefore doesn't need to promote one particular brand!
HOM (2000's ?)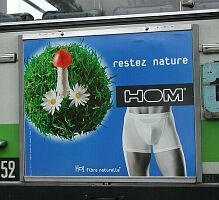 "Stay nature". A message not so subliminal to say that this boxer is comfortable.
Heineken (2000's ?)
With some imagination, we can see the word "sex" appearing. However, no need for imagination for the commercial below. The upside down butt is pretty obvious.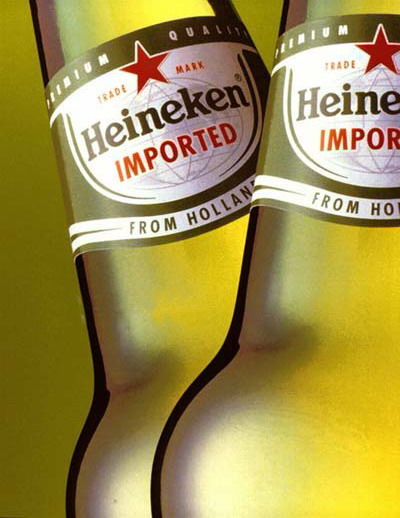 Skittles berry (2008)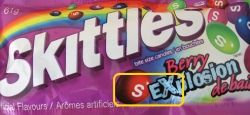 What is the "S" doing here and why "EX" is in capital letters?
Some unfortunate coincidences ?
Farrah Fawcett's poster (1976)
The word "sex" could be read in Farrah's hair. This urban myth largely contributed to the poster's fame, more than 12 millions copies were sold since the original edition in 1976
Pepsi (1990)
Intentional or not, by piling up 2 of these cans, the word "SEX" appears.
Parents Magazine (april 2005)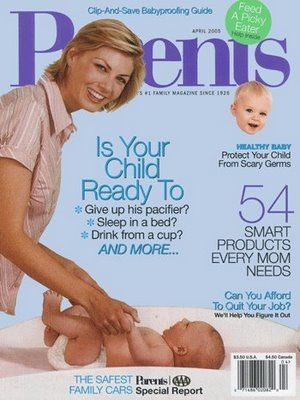 Parents becomes Penis. Is it really unintentional?
London 2012 Logo
Evil spirits will see Lisa Simpsons performing a fellatio. The Iranian government will see an Israeli conspiracy with the word "zion".
The little jokers, or image terrorists…
It's not subliminal advertising here, but more about fullfilling a fantasy or a revenge in an insidious way. This is why many sexual subliminal images can be found in cartoons.
Camel (1913)
Richard Joshua Reynold's, creator of Camel, considered the Camel as the best asdvertising symbol for a cigarette. He agreed to have one of his associates portraying Old Joe, an old jaded camel. Did he notice the naked man in the animal's leg?
Asterix Conquers America (1994)
For a few milliseconds , we can see the beggar's penis.
The Disney case
The Rescuers (1977)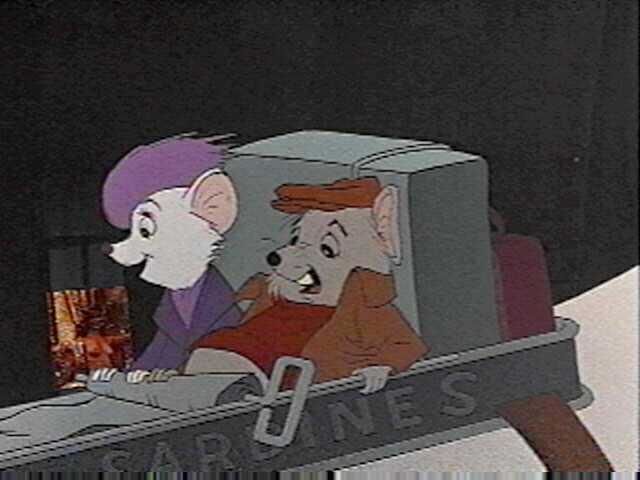 A naked dancer was inserted in some frames. Why this subliminal image? According to Disney, the post-production team, these "image terrorists", were responsible for this misadventure. They were fired right away and millions of VHS were called back.
Who Framed Roger Rabbit? (1988)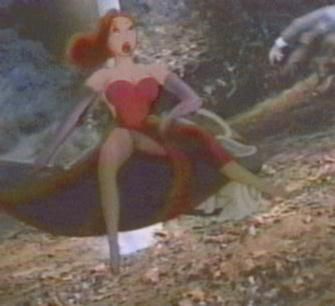 Is Jessica Rabbit not wearing panties?
The Little Mermaid (1989)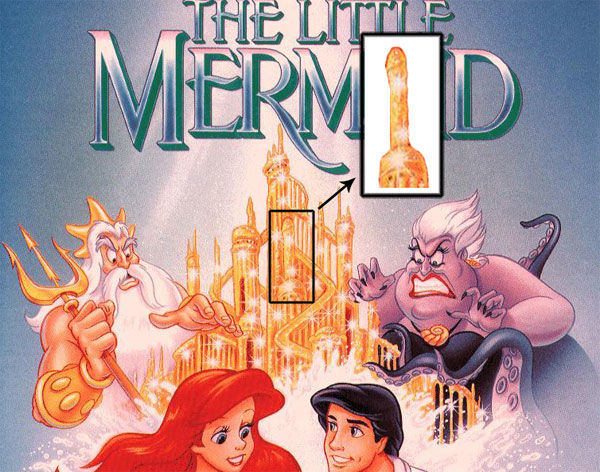 One of the towers strangely looks like an erect penis.
Beauty and the Beast (1991)
Sexe, satan… Subliminal messages would be numerous in Beauty and the Beast according to this video.
The Lion King (1994)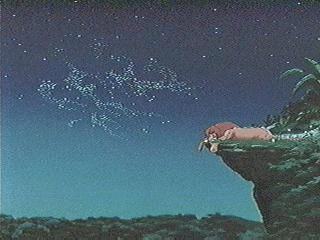 A new case study of subliminal messages. "SEX" would be written in the sky. However, according to the producers, the letters are "SFX" for Special Effects.
3. Satanist subliminal messages
Many sects use satanist subliminal messages in their illustrations to instill notions of right and wrong to lost souls. We also found a lot of satanist subliminal messages in Rock songs, The Beatles being pioneers in this area. The Backmasking technique consists in playing a message backward. If the efficiency of such technique is questionable, it was still taken very seriously in the 80's in California where a law project attempted to put a warning sticker on albums containing subliminal messages. This law was never adopted. Many Heavy Metal bands used backmasking with a perspective more mercantile than satanist. The true controversy comes from the supposedly subliminal message from the classic Rock tubes you can hear below, thanks to Jeff Minler.
The "Paul is dead" conspiracy suggested that Paul Mc Cartney died and was replaced by a double. This is neverless the message that the Beatles want to deliver in Revolution n°9 and So Tired
Revolution n°9 (The Beatles – 1968)
Forward:

Lyrics: 
Number nine. Number nine. Number nine. Number nine. Number nine. Number nine. Number nine
Backward:


Lyrics: 
Turn me on dead man. Turn me on dead man. Turn me on dead man. Turn me on dead man. Turn me on dead man. Turn me on dead man. Turn me on dead man.
I'm so tired (The Beatles – 1968)
Forward:

Lyrics: 
Indistinguishable gibberish
Backward:


Lyrics: 
Paul is a dead man. Miss him, miss him, miss him.
Stairway to heaven (Led Zepplin – 1971)
A l'endroit :


Lyrics: 
If there's a bustle in your hedgerow, don't be alarmed now, it's just a spring clean for the May Queen. Yes there are two paths you can go by, but in the long run there's still time to change the road you're on.
Backward:

Lyrics: 
Oh here's to my sweet Satan. The one whose little path would make me sad, whose power is satan. He'll give those with him 666, there was a little toolshed where he made us suffer, sad Satan.
A backmasking case study. We have many reasons to believe that the backward message is intentionnal. First, its complexity. Then, the lyrics implying that they are two paths. Finally, the fact that Jimmy Page, the guitarist of the band, was known to be passionate about occultism.
Hotel California (Eagles – 1976)
Forward:


Lyrics: 
In the middle of the night, just to hear them say

Backward:


Lyrics: 
Satan he hears this. He had me believe in him.
Pokemon Rap
Forward:


Lyrics:
Gotta catch 'em all, gotta catch 'em all (yo) Gotta catch 'em all, gotta catch 'em all (yeah).

Backward:


Lyrics: 
I love satan. I love satan. I love satan, I love satan.
Paparazzi (Lady Gaga – 2009)
Forward::


Lyrics: 
There's no other superstar you know that I'll be your papa… paparazzi. Promise I'll be kind
Backward:


Lyrics:
Evil save us! These stars above, above… we model it on the arts of Lucifer.
Bad Romance (Lady Gaga – 2009)
Let's stay with Lady Gaga and this very interesting video explaining the meaning of the clip Bad Romance.
4. Political subliminal messages
After sex and Satan, let's now move on to politics, the most successful science to manipulate crowds! When political speaches are no longer exciting, irrational criteria start playing a key role. A reassuring face here, a nasty hint there. Irrationnal can have an influence on our subconscious.
French presidential 1988 elections – Antenne 2
The face of François Mitterand, president soon to be re-elected, is visible in the "2" of Antenne 2. The votes are already closed for a few hours, so this is an attempt to influence voters, but more a hint to meticulous viewers…
TF1 on 9/11
A bit chop logic, let's agree!
USA presidential election 2000 – Georges W. Bush TV spot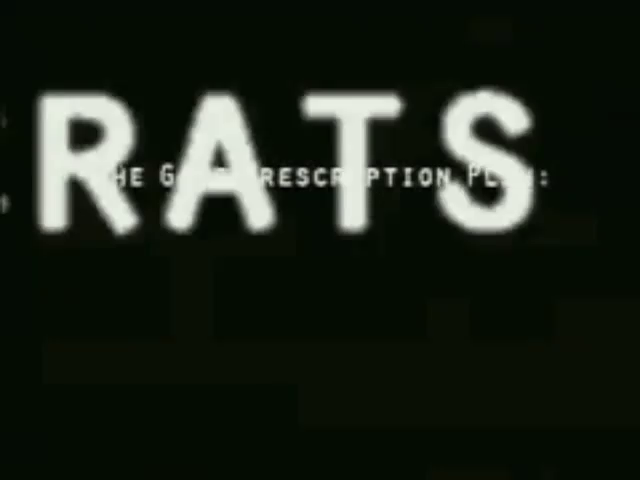 "BUREAUCRATS DECIDE", how to make the connection between breaucrats and rats!
USA presidential election 2008 – Fox News
Fox News sets the tone. Why are presidential candidate John McCain and his wife hiding behind the Fox 5 News logo?
Death  of Obama Bin Laden – Fox News (2011)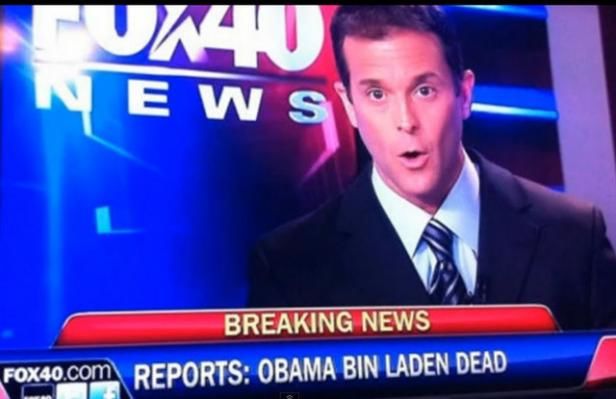 A forgivable mistake if it wasn't the FOX again! Did they really want to connect President Obama to terrorist Osama?
5. When subliminal messages parody subliminal messages
From the moment you admit inserting subliminal image, the process is no longer subliminal! Some brands play on the subliminal phenomenon to create curiosity, get attention and sympathy by showing people what's going on behind the scenes.
Toyota Paseo 1992 commercial
Sequences are way too long to be subliminal!
A-Style (1999)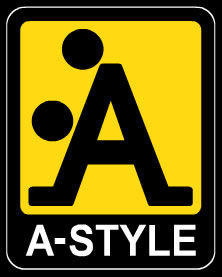 A-STYLE is an Italian clothes manufacturer founded in 1999. Young people will see 2 people in doggy-style whereas parents won't.
The Simpsons (2000)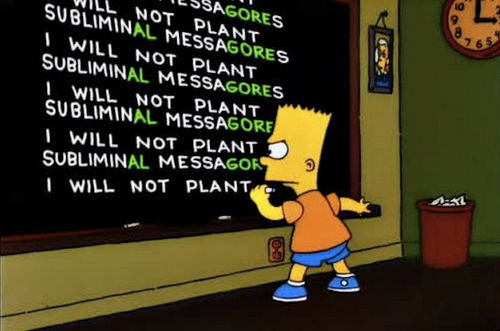 Remember that the Simpsons air on FOX. A proof that the Simpsons are powerful!
Absolut (2000's?)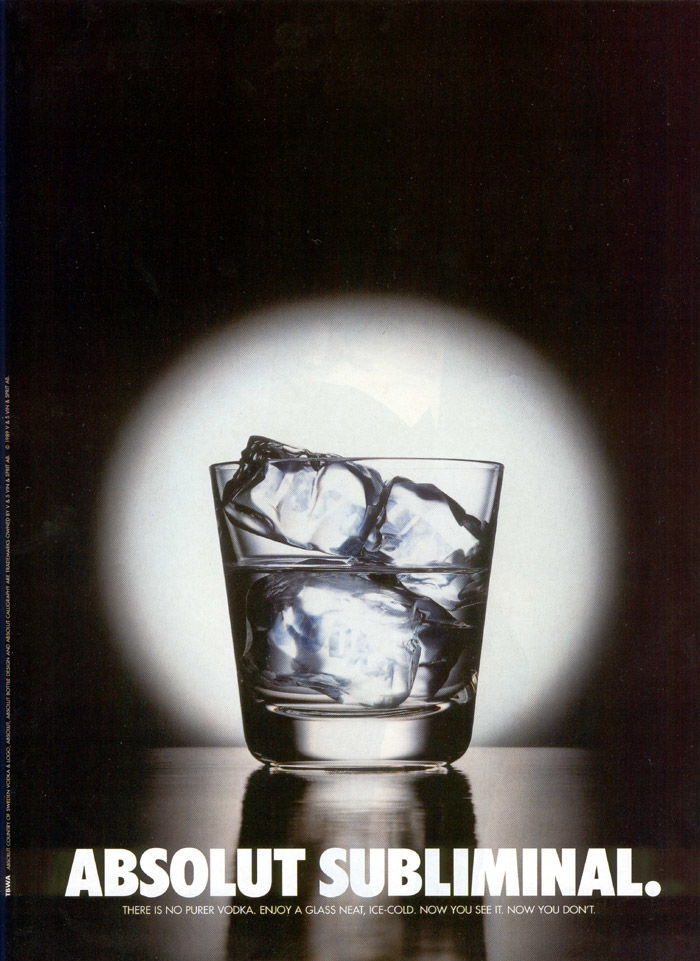 Look closely at the 3 ice cubes and you will see"ABSOLUT VODKA". Maybe a wink to Gilbey's ad!
Club 30 (2000's?)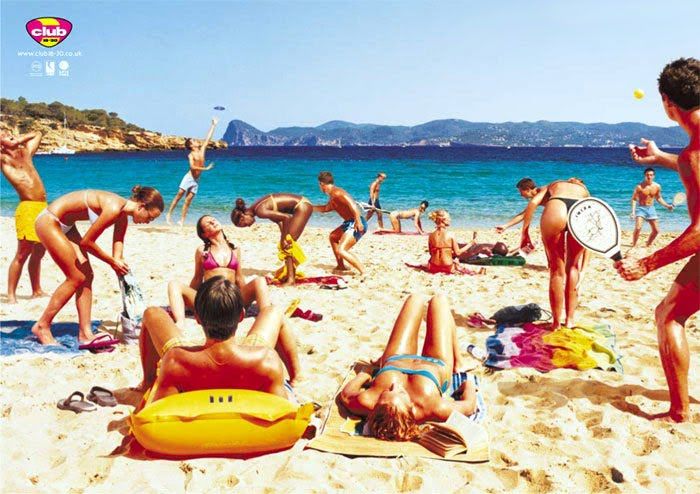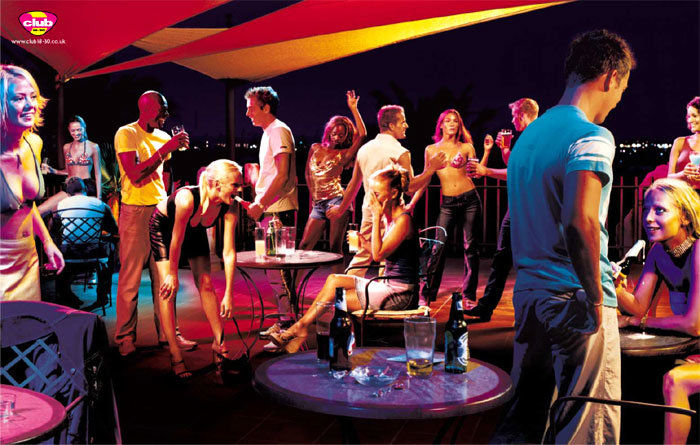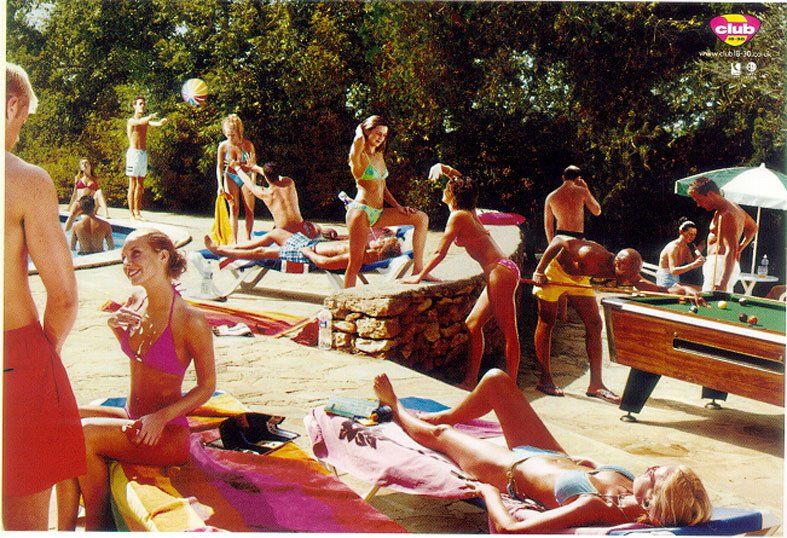 Club 30 is a dating club for people over 30. These 3 ads created some buzz on the web
6. For a few more subliminal messages
Because we can't resume all subliminal messages to sex, Satan and politics!
TGV logo (French fast speed trains)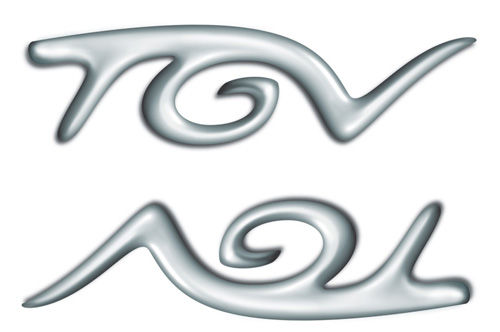 The shape of the logo suggests speed… But flip it upside down and you will see a snail!
Apple logo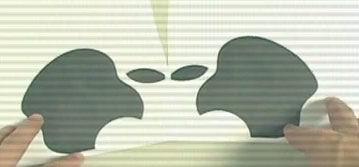 What if Steve Jobs was an alien?
Quicksilver logo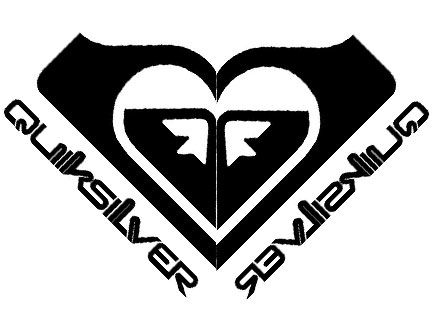 When looked in a mirror, we can see 2 hands shaping a heart!
McDonald's in Iron Chef 2007
McDonald's is the main sponsor of the show (which is not a joke). The channel claimed a technical mistake…
BMW (2010)
Let's end this article with a new subliminal technique based on persistence of vision and involving the public. As you can note, the BMW logo doesn't appear in the commercial and is not mentionned. It is just printed for a few seconds on the viewer's retina at the flash moment. When the ad asked the audience to close their eyes, the BMW logo finally appeared!
Laisser un commentaire
Recevez les nouveaux articles !